Rust Cleaning Brush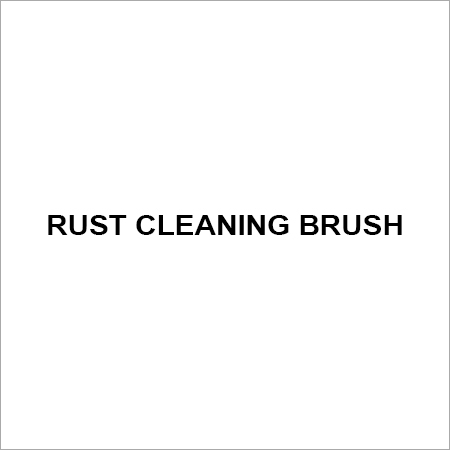 Rust Cleaning Brush
Product Description
Stainless steel wire made bristles based rust cleaning brush is suitable for removal of paint and corrosive materials deposited on the surface of any metal surface. This brush is offered with ergonomic silicon handle which is convenient to grip when rust or paint is removed by applying high force from required surface. Compact in shape, this brush is also useful for fast removal of stubborn stain marks from specific surface. Long life span of bristles, abrasion protected design, light weight and user friendly design are the key features of this rust removal brush.
Frequently Asked Questions
What kind of brush removes rust?
Wire Brushes
Almost any form of metal can be cleaned of rust with a brass wire brush. A carbon steel wire brush can be used on surfaces and tools made of iron and carbon steel. On the other hand, stainless steel, copper, brass, and aluminium surfaces respond well to stainless steel wire brushes.
Is a wire brush good for rust removal?
When using angle grinders, bench grinders, or drills to remove paint, slag, weld splatter, and other unwelcome surface contaminants from surfaces, wire brushes are a great option.
Can a steel brush remove rust?
Steel Brush Wheel or Aluminium Foil
Utilizing steel and aluminium as an abrasive is a successful way to remove rust. Aluminum Foil: Tear off a tiny piece, dunk it in vinegar or water, then brush it over the rusty sections. Use a Dreme or other rotary tool with a steel brush wheel or steel wire pen brush.