Dust Cleaning Brush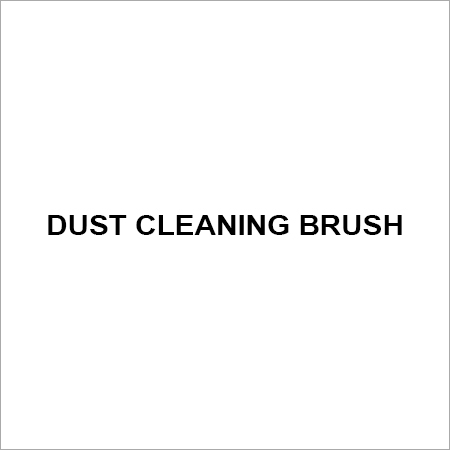 Dust Cleaning Brush
Product Description
We manufacture and provide Dust Cleaning Brushes since we have extensive market understanding and expertise. These brushes can access dust that is hiding between books, on shelves, and elsewhere. When finished, shake out the dusting head or just rinse it under water before letting it air dry before using it again. At our sound processing facility, we produce these brushes using premium materials. The ergonomic and balanced design of the dust cleaning brush handle makes dusting seem virtually effortless.
Frequently Asked Questions
What is the function of cleaning brush?
Numerous cleaning operations are carried out by brushes. For instance, brushes can be used to softly dust even the smallest figure, to scrub stains from shoes and clothing, to remove grime from tyres, and to sweep up dirt and debris from floors using a dust pan.
How should brushes be left to dry after being cleaned?
After using them, always clean your brushes right away. After cleaning, shape the bristles with your fingertips. With the bristles facing up, place the brush in a pot or jar. Once they are entirely dried, just store brushes.
How do you clean dust out of a hairbrush?
Shampoo cleans a hairbrush like it cleans your hair and scalp; the suds work to remove dirt, product build-up, and oils.
How to Deep-Clean a Hairbrush
Wash Hairbrush with Shampoo. Fill a bowl with warm water and gently swirl the brush head in the water.
Wipe Down Handle
Rinse with Clean Water
Let Air-Dry
What is a cleaning brush called?
A long-shafted wide brush known as a scrubber is used to clean hard floors and other surfaces. A scrubber features firm bristles for brushing, in contrast to a broom's soft bristles for sweeping up debris. Consequently, it can be used wet, with water or cleaning agents.
What materials are used in brush?
Typically, these are constructed from wire, nylon, polyester, or a mixture of these materials. Additionally, animal hair such as that from pigs, horses, and squirrels can be used to make brushes. Because they are more affordable than brushes made of genuine animal fur or hair, synthetic brushes are frequently utilised.